OUR YOUNGSTOWN RODENT CONTROL TEAM IS HERE FOR YOU
Is your home or business overrun with rodents? If so, the team at Complete Pest Solutions can help you take back control by offering complete mouse and rat control in Youngstown. We have the expertise to ensure the job is done right the first time, so you can get back to a life undisturbed by unwanted home visitors. Give us a call today for rodent control services in Youngstown and the surrounding areas of Carroll County, Columbiana County, Mahoning County, and Trumbull County.
WHY CHOOSE COMPLETE PEST SOLUTIONS?
Our team brings more than 20 years of experience in tackling any and all unwanted pests.
We use top-of-the-line equipment, so you can rest assured the job is handled effectively.
We are quick to respond and answer questions, and we provide transparency throughout the extermination process.
Our quarterly visit service brings peace of mind and ensures your property is pest-free all year round.
Complete Pest Solutions offers extermination and animal removal services for bed bugs, termites, insects, rodents, and other unwanted pests.
Whether it's a timid mouse or a large rat, rodents can be one of the greatest terrors to property owners and residents. When born and bred in captivity, they can be cute and docile. In the wild, however, these pests can be anything but. They can not only chew through your walls and pantry boxes, but they'll gnaw on electrical wires causing malfunctions and even house fires. Not only can they wreak havoc on your home, but they can also lead to several health problems, including allergies and asthma.
Inexperienced amateurs are likely to find catching rodents safely to be a difficult if not impossible task. Fortunately, the team at Complete Pest Solutions specializes in swift and complete removal of rodents in homes and businesses. We offer service all throughout Ohio and Pennsylvania, and our exterminators are up to the task to ensure your infestation is dealt with properly.
As soon as you spot telltale signals of rodents, reach out to a Youngstown wildlife removal company like Complete Pest Solution, who can get rid of them before real damage is caused.
Is Rodent Control Worth it?
If you've fallen victim to an infestation, your health and comfort require swift rodent removal service. If the infestation is at your business, your reputation as a clean, safe business can also be at stake. You need prompt, professional service from a team that knows how to handle rodents.
At Complete Pest Solutions, our local exterminators proudly serve a variety of communities across Ohio and Pennsylvania. With offices in Akron, Canton, Cleveland, Youngstown, Pittsburgh, and Batavia, we provide professional pest control services across a very wide service area. Whether you need swift service to remove an ongoing pest problem or quarterly service to ensure pests are kept out year-round, call Complete Pest Solutions to ensure the problem is handled effectively.
Rodents in the Workplace
Whether you're running a restaurant, store, hotel, or office, rodents are a red flag to potential clients and customers. Having these creatures around is often a health code violation and could land you in serious trouble. Plus, the damage rodents can do to both commercial and residential buildings can adversely impact your property's value. Our rodent control services can be what keeps your business open and a welcome place for patrons.
There's no need to risk your health or waste money on ineffective store-bought treatments to rid yourself of these pests. We have the necessary equipment and training to handle them without doing any damage to your home. Contact Complete Pest Solutions if you're concerned about mice invading your home or business.
Rodents in the Home
Musophobia — the fear of mice and rats — is a common phobia for a reason. Even if you don't have this particular disgust at the thought of rodents, there's still very good reason to not want them anywhere near your property. Mice and rats can carry a large number of diseases that can be spread through their feces, saliva, urine, and blood.
If this wasn't reason enough, rodents can also cause a great deal of damage to your structure by chewing and gnawing walls, wood, cardboard, or even electrical wiring. Rodents chewing on your electrical wiring is a common cause of house fires in the United States. All of these dangers mean that if you notice signs of rodents infesting your property, you should call a professional team of rodent exterminators as soon as possible.
Complete Pest Solutions helps you take back control of your property from unwanted invaders, whether you're dealing with squirrels or other rodents and wildlife, or any sort of unwanted insect pests. Our team is equipped to provide prompt, professional extermination or removal service to help you deal with your pest problem safely and effectively.
Contact our team today to schedule an inspection for rodent control in Youngstown or throughout our services areas across Ohio and Pennsylvania, and make pest control one less worry on your mind!
SIGN UP FOR OUR COMPLETE MEMBERSHIP PROGRAM AND RECEIVE 20% OFF YOUR RODENT TREATMENT!
What include in your Complete Pest Membership:
20+ Pests Covered
27-Point Protection Program
4 Scheduled, Seasonal Visits
Notification before each visit
Rat & Mice Protection Included
20% Discount on All Pest & Wildlife Services
Frequently Asked Questions
Are rodents that bad?
Mice and rats have sharp teeth which can lead to painful swelling if they bite humans. These rodents also carry diseases such as hantavirus, rat-bite fever, or salmonella.
How do rodents enter homes?
Common rodent entry points include cracks in foundations, windows, doors, and vents. It's also possible that rodents climb up branches to get to your roof, then crawl in through a gap up there.
How can I rodent-proof my home?
Checking for cracks and gaps in your home, picking up crumbs and spills, moving your trash and compost away from your house, and trimming branches near your home are great starting points!
Are there mice in my walls?
If you're hearing scratching and scurrying sounds within your walls at night, the source could be either a mouse (more active at night) or a squirrel. However, if these noises persist during the day, it's more likely to be a squirrel, as they are active around the clock.
Can I treat rodents myself?
You can, but professional treatments offer long-term solutions, unlike many DIY methods that only work in the short-term. By employing an Integrated Pest Management (IPM) approach, our rodent treatment plans can ensure lasting protection for your property.
What should I do if I have rodents?
Give us a call! Our dedicated team is ready to assist you and will promptly arrange an appointment for our next available time slot. You can count on us to be there by your side, guiding you through each and every step of the process with expert care and support.
PEST PROBLEMS CAN COME IN MANY FORMS, AND WE'VE SEEN IT ALL. In addition to RODENTS, OUR TEAM CAN PERFORM ALL OF THE FOLLOWING SERVICES FOR BOTH RESIDENTIAL AND COMMERCIAL CLIENTS:
Bed bugs are among the most feared of pests, and the problem requires expert service to ensure it's eliminated once and for all. The team at Complete Pest Solutions can handle the entire bed bug extermination process from beginning to end, ensuring your home is prepared to the strict specifications required with bed bugs. Make sure we're the first call you make if you're unfortunate enough to find bed bugs in your home.
Termites are small creatures that can do a massive amount of damage to your home or business. If you notice warning signs such as clicking sounds, hollow timber, droppings, or damaged windows and doors, call us before termites do irreparable damage. With a termite problem, you need technicians with specialized training to save your structure — don't hesitate, and call our team to get the job done.
Facing an ant infestation? Aside from being an annoying and unsettling presence, ants can pose risks through bites or allergies. Our team is equipped to remove and prevent ant issues. Reach out today to initiate a personalized ant removal plan in Youngstown.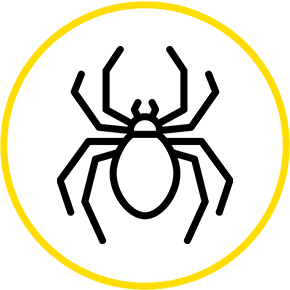 Spiders necessitate professional attention to ensure their effective removal. Our skilled team at Complete Pest Solutions is equipped to manage the entire spider control process comprehensively. Should you encounter spider issues, trust us as your pest control experts for a thorough solution to keep your home spider-free.
Overrun by wasps, hornets, or bees? These pests can bring the gross-out factor, and they can also be dangerous by inflicting bites or causing allergic reactions. Our team can get them out and keep them out. Contact us today to begin with a customized insect removal plan in Youngstown.
We use the latest technologies and techniques, including baits, traps, and other methods to eliminate any rodent infestations. We also offer preventive measures such as sealing up cracks and crevices where mice can enter, as well as guidance such as removing bird feeders that may attract rodents. This comprehensive approach ensures quick results with no nasty surprises.
Discovering bats in your attic can be unsettling and pose potential health risks. At Complete Pest Solutions, we possess the expertise to promptly and safely remove these situations.
Finding a trapped bird within your home can be concerning and potentially hazardous. Our team at Complete Pest Solutions is equipped to quickly and safely remove them. Reach out to us to ensure an effective resolution of bird-related issues, safeguarding your home and well-being.
Raccoons are cute critters that can cause significant trouble to your property. If you spot signs like overturned trash cans, paw prints, or damaged roofing, don't delay a call to us. Dealing with raccoon issues requires skilled professionals, so don't hesitate—get in touch with our team to ensure your property's safety.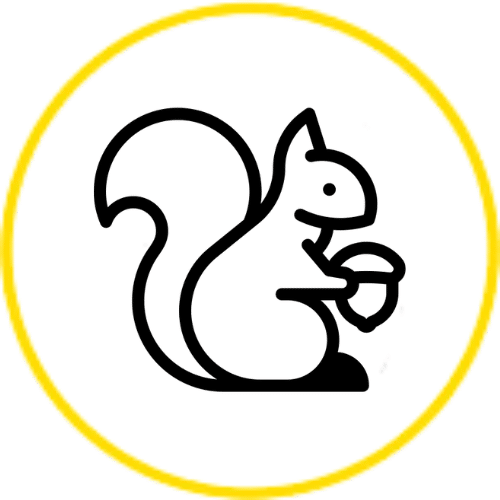 Squirrels can become a nuisance in your home. If you observe signs of a squirrels in your home, call Complete Pest Solutions to safeguard your property from potential harm.
SERVICE AREA
Carroll County, OH
Columbiana County, OH
Mahoning County, OH
Trumbull County, OH
CONTACT INFORMATION
Phone: (330) 793-8664
Email: office@completepestsolution.com
Address: 43 Roche Way, Youngstown, OH 44512
Hours:
Monday-Friday    9:00am-5:00pm
Saturday               9:00am-1:00pm
Sunday                  Closed
CONTACT COMPLETE PEST SOLUTIONS FOR PEST INSPECTIONS IN YOUNGSTOWN
We can help make unwanted pests a thing of the past. With a pest invasion, time is often of the essence — contact Complete Pest Solutions today for all your pest extermination and removal needs in Youngstown, and our team will be out to help promptly!