OUR YOUNGSTOWN BED BUG CONTROL TEAM IS HERE FOR YOU
Is your home or business overrun with bed bugs? If so, the team at Complete Pest Solutions can help you take back control by offering complete bed bug control in Youngstown. We have the expertise to ensure the job is done right the first time, so you can get back to a life undisturbed by unwanted home visitors. Give us a call today for pest control services in Youngstown and the surrounding areas of Carroll County, Columbiana County, Mahoning County, and Trumbull County.
WHY CHOOSE COMPLETE PEST SOLUTIONS?
Our team brings more than 20 years of experience in tackling any and all unwanted pests.
We use top-of-the-line equipment, so you can rest assured the job is handled effectively.
We are quick to respond and answer questions, and we provide transparency throughout the extermination process.
Our quarterly visit service brings peace of mind and ensures your property is pest-free all year round.
Complete Pest Solutions offers extermination and removal services for bed bugs, termites, insects, rodents, and other unwanted pests.
Bed bugs are one of the trickiest pests to remove, so hiring a company like Complete Pest Solutions is your best (and safest) bet at exterminating these bugs for good.
bed bug preparation service (pre-extermination)
We know having bed bugs is the worst and you want them gone as soon as possible, but before your home can be effectively exterminated for bed bugs, it must be prepared to strict specifications. This process can be physically demanding, time consuming, and very stressful. Improper preparation can make bed bug treatment ineffective and subject you to reinfestation.
But who has time for all this, and how can you make sure everything is done thoroughly enough to make your bed bug treatment effective? Let the pest control experts at Complete Pest Solutions help!
Remove Bedding
Complete Pest Solutions (CSP) will remove all bedding from mattresses, gather all linens, clothing, etc. from living space. This includes any textile materials that are machine washable: pillows, mattress covers, and anything that must be dry cleaned. Even fabric that is in storage should be collected. CPS will place in bags that CPS will provide.
Empty Closets
CPS will empty closets in rooms where bugs have been found or closets in which fabrics, linens, towels, etc. have been stored.
Unplug Devices
CPS will unplug electronic devices in rooms being exterminated. Vacuum floors, baseboards, carpets, nooks, and crannies.
Empty Drawers
CPS will empty wooden bookshelves, desks, dressers, nightstands etc. and remove drawers if possible. Bedbugs can and will seek refuge between the boards of wooden furniture. This may include coffee tables, television stands, bed frames, photo frames, and box springs. Dispose of heavily infested furniture.
Wrap Furniture
After treatment, CPS will wrap all mattresses, box springs, couches, loveseats, and lazy boys. Technician will determine when the customer can remove the plastic.
What you can do (if you diy):
Wash Bedding
Wash bedding and any clothing/fabrics that may have come in contact with bedbugs in HOT water, and dry in the dryer if possible on high heat for 40 minutes. Place in storage bins or plastic bags and seal tightly.
Clean Kitchen
Clean the kitchen thoroughly by wiping out and washing all cabinets and cupboards. Clean under the sink area and take out all trash. Remove and clean all pet bowls.
Wrap Furniture
Following extermination, seal your mattress, box spring, and pillows in airtight protective bags, often carried by mattress sellers. Use vinyl/zippered mattress cases only. CPS does have these for sale.
Remove the plastic from furniture as directed by the CPS technician.
Other Notes
Wait for all mattresses, sofas, etc. to dry before sitting or laying on them. The chemicals used to exterminate the premises will rarely irritate your skin and have only a slight odor.
Make sure to leave the space for 2 to 3 hours after the treatment is completed.
Interested in this additional service?
SIGN UP FOR OUR COMPLETE MEMBERSHIP PROGRAM AND RECEIVE 20% OFF YOUR Bed Bug TREATMENT!
What include in your Complete Pest Membership:
20+ Pests Covered
27-Point Protection Program
4 Scheduled, Seasonal Visits
Notification before each visit
Rat & Mice Protection Included
20% Discount on All Pest & Wildlife Services
Frequently Asked Questions
What do bed bugs look like?
Bed bugs are a reddish-brown flat oval shape, and although they can differ in size, they're typically around 1/8th of an inch (the size of an apple seed).
Do bed bug bites hurt?
Their bites can be incredibly sensitive and cause health issues for the bitten individual, particularly if the person has an allergic reaction to the bites.
Will bed bugs damage my home?
Bed bugs are annoying and will prevent you from getting a good night's sleep, but they cannot cause physical damage to your home.
How did bed bugs get in my house?
Bed bugs can unexpectedly find their way into your bed, though frequently they hitch a ride on belongings. Be sure to wash clothes after vacation and inspect used furniture before buying.
How do I know if I have bed bugs?
Common signs of bed bugs include experiencing itchy red bites, spotting small reddish-brown bugs on mattresses, finding encasements. and discovering small red stains on sheets.
What should I do if I have bed bugs?
Give us a call! Our dedicated team will promptly schedule an appointment based on our next available time slot, and we'll be there to guide you through every step of the process.
PEST PROBLEMS CAN COME IN MANY FORMS, AND WE'VE SEEN IT ALL. In addition to bed bugs, OUR TEAM CAN PERFORM ALL OF THE FOLLOWING SERVICES FOR BOTH RESIDENTIAL AND COMMERCIAL CLIENTS:
Bed bugs are among the most feared of pests, and the problem requires expert service to ensure it's eliminated once and for all. The team at Complete Pest Solutions can handle the entire bed bug extermination process from beginning to end, ensuring your home is prepared to the strict specifications required with bed bugs. Make sure we're the first call you make if you're unfortunate enough to find bed bugs in your home.
Termites are small creatures that can do a massive amount of damage to your home or business. If you notice warning signs such as clicking sounds, hollow timber, droppings, or damaged windows and doors, call us before termites do irreparable damage. With a termite problem, you need technicians with specialized training to save your structure — don't hesitate, and call our team to get the job done.
Facing an ant infestation? Aside from being an annoying and unsettling presence, ants can pose risks through bites or allergies. Our team is equipped to remove and prevent ant issues. Reach out today to initiate a personalized ant removal plan in Youngstown.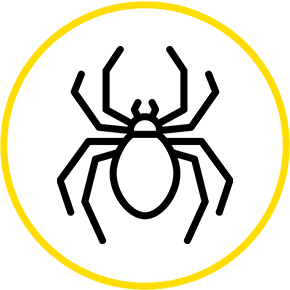 Spiders necessitate professional attention to ensure their effective removal. Our skilled team at Complete Pest Solutions is equipped to manage the entire spider control process comprehensively. Should you encounter spider issues, trust us as your pest control experts for a thorough solution to keep your home spider-free.
Overrun by wasps, hornets, or bees? These pests can bring the gross-out factor, and they can also be dangerous by inflicting bites or causing allergic reactions. Our team can get them out and keep them out. Contact us today to begin with a customized insect removal plan in Youngstown.
We use the latest technologies and techniques, including baits, traps, and other methods to eliminate any rodent infestations. We also offer preventive measures such as sealing up cracks and crevices where mice can enter, as well as guidance such as removing bird feeders that may attract rodents. This comprehensive approach ensures quick results with no nasty surprises.
Discovering bats in your attic can be unsettling and pose potential health risks. At Complete Pest Solutions, we possess the expertise to promptly and safely remove these situations.
Finding a trapped bird within your home can be concerning and potentially hazardous. Our team at Complete Pest Solutions is equipped to quickly and safely remove them. Reach out to us to ensure an effective resolution of bird-related issues, safeguarding your home and well-being.
Raccoons are cute critters that can cause significant trouble to your property. If you spot signs like overturned trash cans, paw prints, or damaged roofing, don't delay a call to us. Dealing with raccoon issues requires skilled professionals, so don't hesitate—get in touch with our team to ensure your property's safety.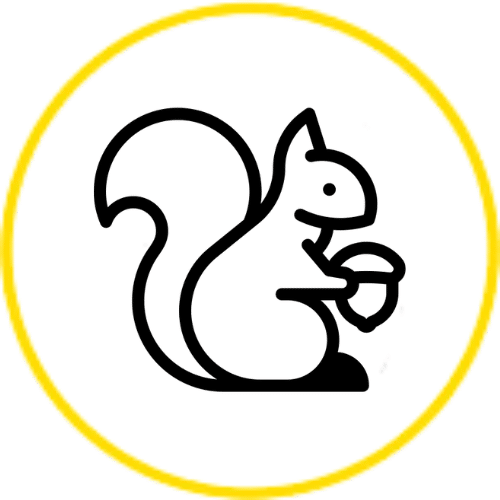 Squirrels can become a nuisance in your home. If you observe signs of a squirrels in your home, call Complete Pest Solutions to safeguard your property from potential harm.
SERVICE AREA
Carroll County, OH
Columbiana County, OH
Mahoning County, OH
Trumbull County, OH
CONTACT INFORMATION
Phone: (330) 793-8664
Email: office@completepestsolution.com
Address: 43 Roche Way, Youngstown, OH 44512
Hours:
Monday-Friday    9:00am-5:00pm
Saturday               9:00am-1:00pm
Sunday                  Closed
CONTACT COMPLETE PEST SOLUTIONS FOR PEST INSPECTIONS IN YOUNGSTOWN
We can help make unwanted pests a thing of the past. With a pest invasion, time is often of the essence — contact Complete Pest Solutions today for all your pest extermination and removal needs in Youngstown, and our team will be out to help promptly!